About
Experience 💪
With over two-decades of experience in web technologies, we're ready to take on any project can throw our way.


Based near the Foothills of Colorado, just outside of Fort Collins, we love what we do (and so do our clients). People depend on our services and software every day to run their businesses.
Bright Minded Media has been developing for the web since early 2009. We continually move forward with the technologies as they evolve over time.
Whether moving from standard Javascript to TypeScript, or custom ML models to AI API integrations, we can confidently handle your project.

Detail ✨
We sweat the small things. We strive for pixel-perfection and proper code formatting for better maintainability project longevity.


We don't like it when things don't line up, or when we crack open a project and can't grok what's going on. We don't want our projects to suffer the same fate and strive for excellence.
By using clean code, following framework standards, heavily commenting our code to explain flow and function, we ensure your project will be maintainable into the future.
All the stacks 📦
We provide full-stack services. From serverless to cloud servers, we can handle setup, docker container installations, service worker and process manager/monitor setup and configuration and more.


We can provide suggestions for hosting, server setup, and provide maintenance and updates as needed.
We've worked with AWS, DigitalOcean, Linode, Fortrabbit, and other cloud services to get our clients up and running.

Founder
Owner and lead developer, Shaun Parkison.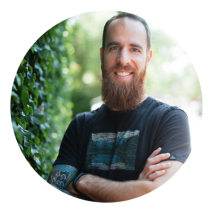 Shaun has lived in the front range since he was a toddler. Growing up near the foothills of Fort Collins, he always been drawn to the beautiful nature and sunny days it provides.
He attended, and graduated from, Colorado State University. Graduating with Bachelor of Science in Computer Science, he wasted no time landing a job in tech working as a Software Engineer to build client visions, which he continues to do to this day.
Living in Colorado he understands the people and culture.
Within a strong commitment to supporting local small businesses, he strives to offer small-town service and support his local community, while also being able to support remote teams in other states across the US.
Ready to get started?
Let's grab some details...