Sage AI Spinner - a custom Wordpress plugin for AI integration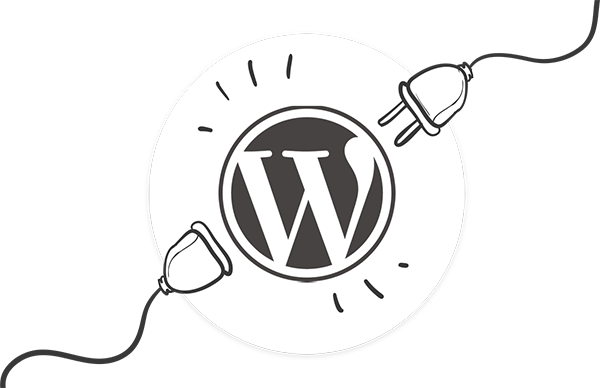 We are experts in all aspects of WordPress development, including theme and plugin development, custom coding, and API integrations.

The Sage AI Spinner plugin is a good example of some of this. This plugin will automatically "spin" the content of the desired post type and post category based on the configured persona and triggers.
All calls are done in the background keeping the UI speedy and responsive and ensuring we don't affect the ability of WordPress to continue to process requests.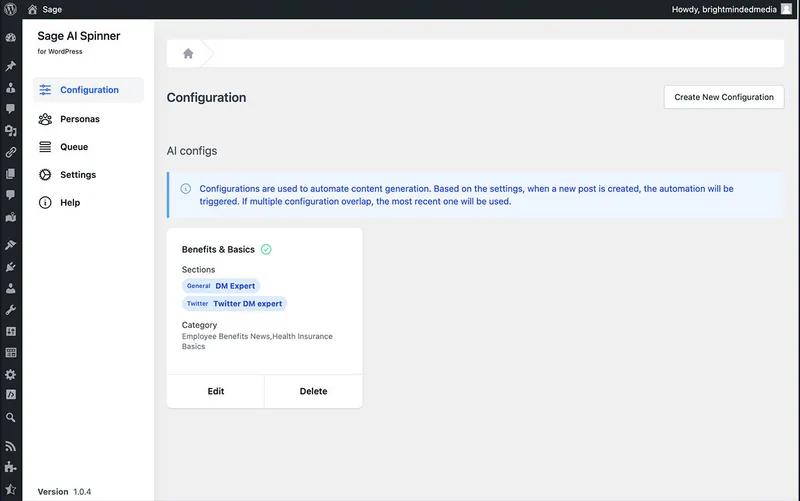 We combine our technical skills and WordPress knowledge to deliver a plugin that surpasses your expectations. Plugins can be built with their own tables and data, integrated with existing WordPress data, or a combination of both.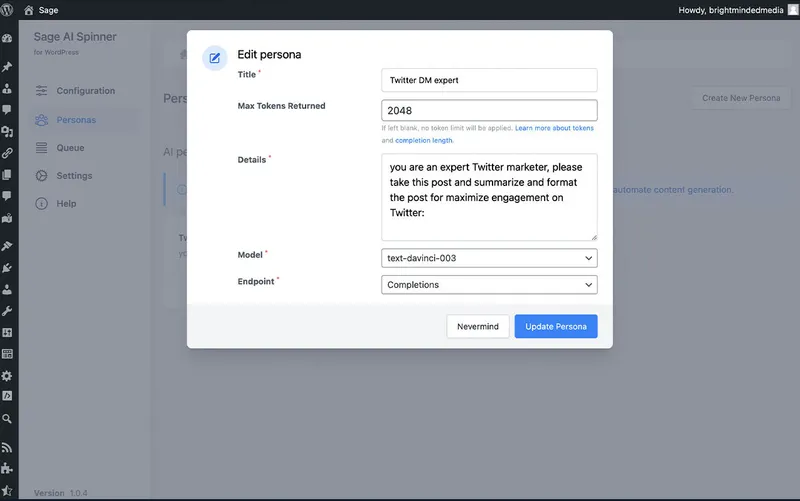 Our goal is to provide you with a WordPress plugin that is not just aesthetically pleasing, but also functional, user-friendly, and aligned with your business goals.

Implementing things like CRON jobs to process large amounts of data, or long-running tasks, is important to ensure requests can be run in a non-blocking way.
When implementing CRON jobs, it's also important to keep track of their states. Implementing custom logs and data directly in the plugin UI helps keep track of every step, ensuring things continue to run smoothly.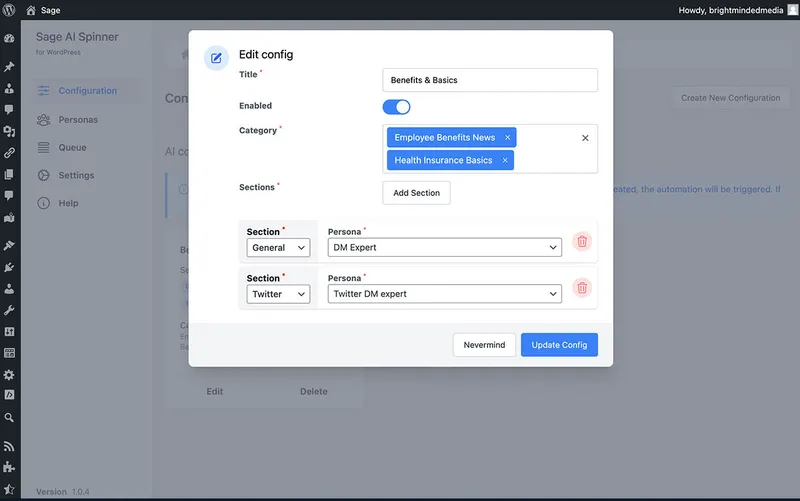 Pulling things in dynamically, like WordPress categories, is often needed to link items together.
We're no strangers to creating relational data and pivot tables don't scare us.
Our deep knowledge of WordPress allows us to create websites and plugins that are powerful, scalable, and user-friendly.
We understand the intricacies of WordPress and leverage its features to your advantage.

Contact us today to discuss your next WordPress project!